Full Four Day Domestic Retreat
$10,000 Planning Fee + $1,000/day On-Site Fee ($500/day for setup)
This customized event package includes all of the below Scope of Work, as well as Pre-Event Access to your Event Planner via pre-determined Status Update Calls, On-Site Event Management One (1) Day Prior to Event & Event Day(s) (more days can be determined if needed).
*Please note, that pricing does not include airfare, ground transportation, hotel accommodations, or another incurred expenses to MDE required for on-site support or site visits. All additional expenses to be approved by Client.
Weekly one-hour consulting calls covering all aspects of the Event Business Strategy Planning cycle, including full event calendar.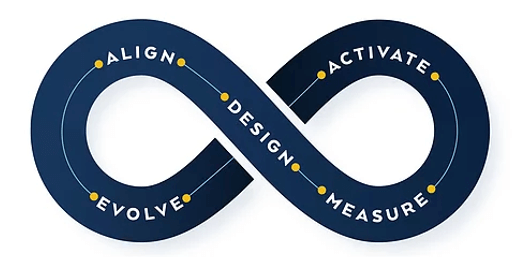 Full Four Day Domestic Retreat Customized Scope of Work
HIGH LEVEL PLANNING
Work with event team to establish event goals and objectives
Extensive Kick-Off meeting with Client, building initial Master Event Plan
Development of High-level Production Schedule with assistance from Client Marketing Partner
Provide insight on pricing, ticket levels, offerings, sales tactics and production levels
VENUE PROCUREMENT & MANAGEMENT
Utilization of internal Venue Selection & Contracting Partner, EME, to increase buying power for client and ensure increased concessions, value adds and best pricing possible. No increase of hotel rates or additional fees passed along from BizFamous Events will be applied for the utilization of this service
Extensive build of venue needs RFP sent to multiple venues to ensure best price and schedule
Building of venue selection options presented to client, along with detailed analysis of best choices
Detailed contract negotiations with multiple revisions available
Detailed Hotel Availability Report based on specific client/program needs
Management of all rooming lists, catering needs and venue relations, as required
Acting as main contact for hotel and venue
LOGISTICS PLANNING & VENDOR MANAGEMENT
Building of Event Plan, to include detailed look and feel of the event, to be signed off on by Client prior to execution
Vendor research, contract negotiation, procurement, delivery tracking and management
Building and management of production schedule
Investigation of all special permitting, licenses and insurance needs
Determination and arrangement of all Event details re menu, AV equipment, registration set-up, parking, signage, creative design, etc.
Coordination with marketing for all photo opportunities and future marketing needs-including management of event photographer and media day-of
Management all staff areas, runners and volunteers
Production support for stage, AV and logistics
Constant communication with all vendors, volunteers and speakers regarding timelines and needs
Building of seating plans, event flow, etc.
Hiring of all subcontractors and vendors needed for final event production
Management of all volunteers and event staff
Procurement of necessary goods, swag, supplies, etc.
Review and creation of security plan with venue manager
Management of all shipping, receiving, and display of product
Procurement of Trained Event Staff, at the cost fo the Client. Client has the ability to provide volunteer/office staff at their own expense, yet BizFamous Events, as requested, MDE will procure a Core Event Production Team, which will be billed at $400/day per staff member in order to run the various components of the Event
HYBRID EVENT COORDINATION
Esurance of seamless planning between Live and Virtual aspect of Event
Maintenance of online virtual platform of Client's choice to coincide with Live Event
Identifies and manages all production and A/V needs for the virtual platform
Coordination with Marketing for the completion of key virtual goals/milestones
COMMUNICATION MANAGEMENT
Time and traffic management of all stakeholders and deadlines
Create and communications schedules and pre-event registration reports and calls
Updating of shared documents as pertaining to services outlined herein
Partnering with Marketing in the creation of all printed and virtual materials, including pre- and post-event content including, written event recaps and digital assets that can be disseminated via web, email, and social media, etc.
Co-Management of event email for customer service inquiries-internal Customer Service to be Co-Manager for non-logistical/event requests
WEBSITE / REGISTRATION
Building of event registration site to be integrated into Client-build event website (use of current Event Registration System, or assistance in procuring new system included)
Performing information consulting to Client-appointed Customer Service lead
Providing Frequently Asked Questions list for Client to add to their event website
Liaising with event website builder to ensure that all outcomes are met on time and within budget
Work with marketing partner to review ticket sales captured by event sales system and audit for accuracy and metrics tracking for setup and on-site event registration logistics
Obtain quotes and negotiate supplies and printing needs/cost for items supporting registration supplies and services such as Workbook printing, order form printing, name tags, lanyard, signage, equipment rental, etc.
Planning and execution of client registration process
Preparation and distribution of all registration materials, both live and virtually to attendees
SPONSORSHIP
Curate comprehensive sponsorship packages that accurately reflect event scope
Provide additional Sponsorship Sales Support at a 30% commissionable rate, as needed
Management of all Sponsorship relationships, performing as main logistical contact
Provision of deliverables for all contracted sponsors including printing of necessary materials, requesting logos, etc.
Maintain an up-to-date database of all sponsorship leads and confirmations
SPEAKERS/PRESENTER LOGISTICS
Provide insight on program creation and curation with mind to content-forward programming
Work with Client to ensure speakers are appropriately communicated with and information obtained
Build speaker offering package and work with legal to create speaker agreement
Provide on-site greeting & logistical assistance to all speakers (green room access, VIP treatment, etc.)
Utilization of MDE Speaker database, as needed, to assist with the procurement of keynote speakers
FINANCIAL MANAGEMENT
Initial Cost Estimation and Budgetary Analysis
Management and ownership of event budget
Constant communication with event stakeholders regarding updates on financials
Building of event deposit schedule
Working with event accountant on payment schedules, etc.
Post-event financial wrap up-gather all receipts, documentation, final registration data, etc. and update budget